2020.11.19 It was published in the Senken Shimbun.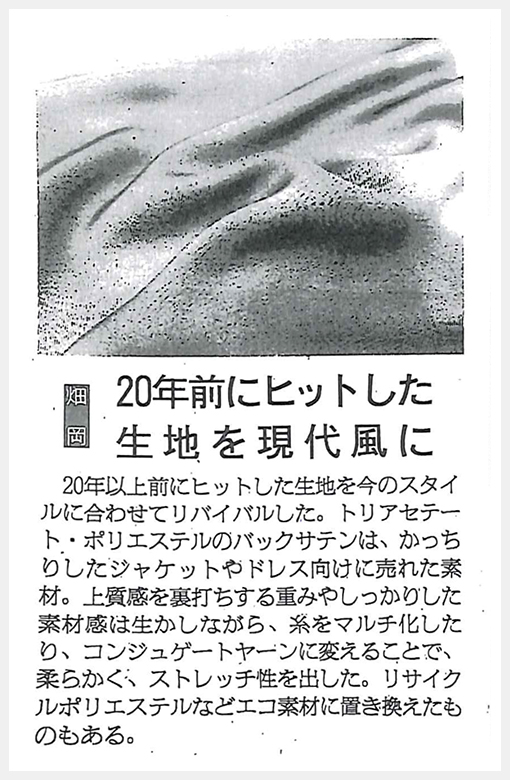 The fabric that was a hit 20 years ago is now modern
We have revivaled the fabric that was a hit over 20 years ago to match the current style. Triacetate polyester back satin is a popular material for solid jackets and dresses. While making the best use of the weight and solid texture that back the high quality texture, the yarn is mulched and changed to a conjugate yarn to make it soft and stretchable. Some have been replaced with eco-friendly materials such as recycled polyester.
2020 Our textile collection
Model: Tamaki Kenmotsu